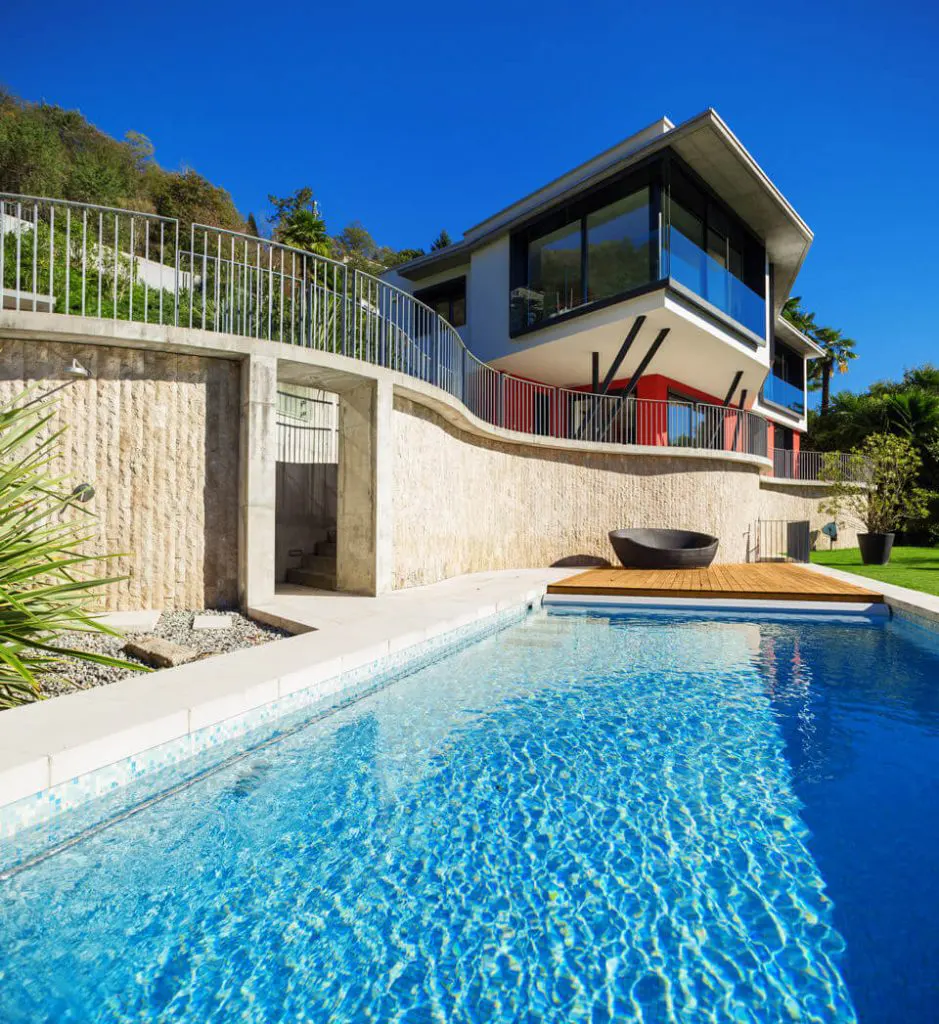 A refreshing dip in the pool on a hot afternoon in Mallorca, perfect for cooling down and enjoying the stunning landscape scenery. No Mallorca garden is complete without a deep blue pool to add to the holiday experience.
Whether your pool is freshwater, saltwater or uses a variety of cleansing systems, our highly entirely competent staff at our property management Mallorca company know exactly how to manage everything efficiently. With flexible schedules that work around you and your guests, you won't have to worry about a thing when it comes to looking after one of the most important features of your Mallorca home.
Transform guests' stay and add a touch of the finer life to your property with our extensive, custom designed pool service Mallorca.
Maintaining Stunning Mallorca Pools
Pool maintenance and cleaning in Mallorca can make all the difference when it comes to ensuring your residence stays exquisitely cared for. Unsightly water is a thing of the past due to our expert technical proficiency in looking after pools throughout the Mallorca area.
A deep level of knowledge underpins all we do in dealing with pool maintenance and services, as it can be a tricky area to perfect if skills are lacking. We regularly ensure our teams' efforts are up to scratch, giving frequent training as pool systems are updated. They work carefully to ensure you're receiving only the best service possible, as we know just how maintaining a well-kept pool can define any Mallorca experience.
Innovative services are a must in this area, so we offer an array of services that will keep systems and the water itself refreshingly beautiful. Our pool care experts will enhance both the atmosphere and experience that comes with owning a stunning pool in Mallorca with ease. It's in our hands! If you have a garden in your villa, our garden maintenance service in Mallorca is ideal for you. We have also the best house cleaning service. You can see all our services here.
Service Areas:
Palma de Mallorca, Santa Ponsa, Andratx, Calvià, Costa d'en Blanes, Bendinat, Palmanova, Paguera, Portals Nous, Cala Vinyes, Sa Cabana, Es Pont d'Inca, Can Pastilla, El Arenal, Son Vida, Palma, Magaluf, Camp de Mar, El Toro, Marratxí, Son Ferrer, Es Pont d'Inca, Portals Vells, Es Capdellà, Sol de Mallorca, Sa Torre, Cala Llamp, La Mola, Son Verí Nou, Cala Blava, Costa de la Calma, Port d'Andratx, New Folies, Badia Blava, Ses Palmeres, Puigderrós, ask us for more
Our expert team has a variety of skills, including but not limited to:
Extensive pool cleaning
Safe chemical treatment
Adjusting pH and chlorine levels
Plumbing
Electrolysis system installation
Heating equipment installation and maintenance
Pool filter sand replacement
Pool equipment repairs, such as pumps, pre-filter valves and lights
Green to clean pool service Mallorca
Enriching Pool Experiences Begin Here
We're confident in our pool services, and that's exactly how you should feel about those you hire to undertake maintenance work, too. If any of our services would be beneficial to you in caring for your Mallorca property, please don't hesitate to get in touch via the contact form below.
Get in Touch Today
If you're interested in our services, please fill in your details below. We'll get back to you as soon as possible to discuss how we can transform your Mallorca pool!